COVID-19 UPDATE
Herrada Printing is open and here for you and your business needs. We are implementing the following precautions to maintain the health and safety of both our and your employees.
Production Staff shifts will be staggered to help minimize exposure
Sanitation stations are set up around the shop
All delivery personnel will sanitize hands before they enter offices for deliveries
Practice Social Distancing both in and out of the office
We encourage online payments during this time
Welcome to Herrada Printing
We make it simple: We only print and deliver quality Business Cards. Postcards. Door Hangers. Flyers. Carbonless Forms. Letterheads. Envelopes. Bookmarks. Table Tents. Counter Cards. Magnets. Stickers. Labels on sheets or rolls. Posters. Banners. Note Pads. Newsletters. Booklets. Manuals: Spiral and Perfect Bind (Soft Cover Books). Printing and Die cutting for that special project. Business packages available with great savings.
To place an order or get help with a new project, simply select from one of our products listed on the left.
From your own account you can view pricing on the products we print, request a quote, order a print project, upload art files, manage your proofs and track your order status. Please register or login to your own account on the top right of this page.
To learn more about us, get in contact or receive help in registering, please browse the About Us section. If there's anything we can do to improve our site, please let us know.
Enjoy your visit!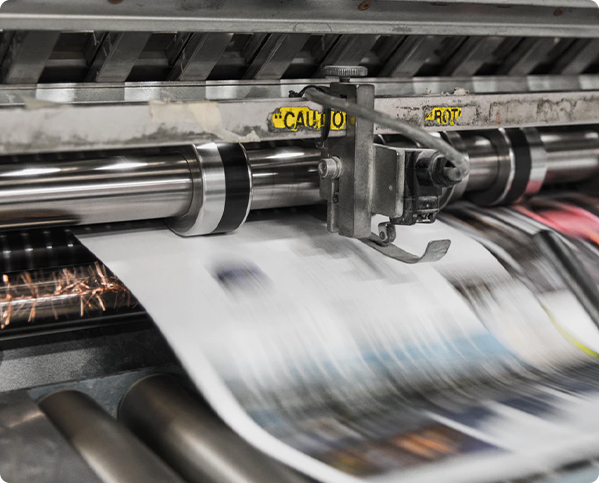 Build your brand with us.
Looking for new ways to reach your customers? Want to take your brand to the next level?
We work closely with companies to ensure their message is clear, and their brand is noticed and visible by customers. Consumers want brands that share their values, so we make sure we understand yours.
Learn More